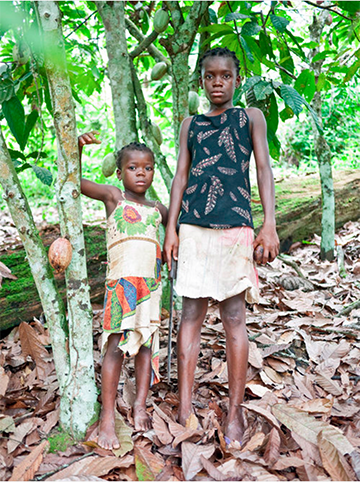 The Dark Side of Chocolate
Along with co-director Miki Mistrati of Bastard Films, Robin Romano documented the bonded child laborers of the chocolate industry. Primarily shot in Cote D'Ivoire and Mali, this feature-length documentary was released in 2010.
Throughout production, Robin was constantly shooting still photographs in addition to moving imagery. As a result, this collection ranges from the most raw forms of photographic media, to finished documentary components, and covers the entire process in between.
As this collection is processed, it will be made accessible through the online repository; there is currently a sampling of media available online, but it only represents a very small fraction of the materials as the breadth of this massive collection is still being processed.

Browse The Dark Side of Chocolate Digital Collection
Coming Soon: Browse The Dark Side of Chocolate Timeline