Indelible Strokes
Homer Babbidge Library, Gallery on the Plaza
February 8 – May 31, 2019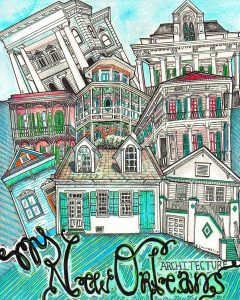 Natalie Granados shares visual stories and celebrates experiences through representations of the architectural and cultural beauty of places. Using exaggerated perspectives mixed with clean lines, she creates detailed depictions of memories through portraits of landmarks.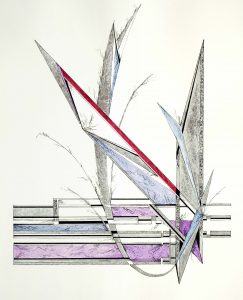 Utilizing illumination, a method of applying gold leaf, Clara Nguyen creates paintings to capture the abstract and lyrical nature of two major personal influences: music and poetry. With a penchant for geometric forms and flowing lines, she seeks to create miniature worlds of implied meaning.
Please join us for a reception on Thursday, February 14, 4-5:00pm
A Legacy of a Lifetime of Collecting: The Carl & Marian Rettenmeyer Story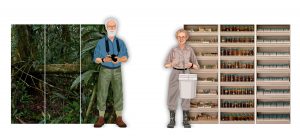 Homer Babbidge Library, Norman Stevens Gallery
Opening October 28, 2018 through Spring 2019

Carl and Marian Rettenmeyer spent more than 50 years studying army ants and their guests. This new interactive exhibit takes you to the jungle to tell the story of their lives and extraordinary research, and into the Biodiversity Research Collections at UConn to explore collecting, curation, and the vital role of biological specimens in scientific discovery.
This new AntU traveling exhibit was developed by the Departments of Ecology & Evolutionary Biology, Digital Media & Design, and Connecticut State Museum of Natural History at UConn
Facility Hours: