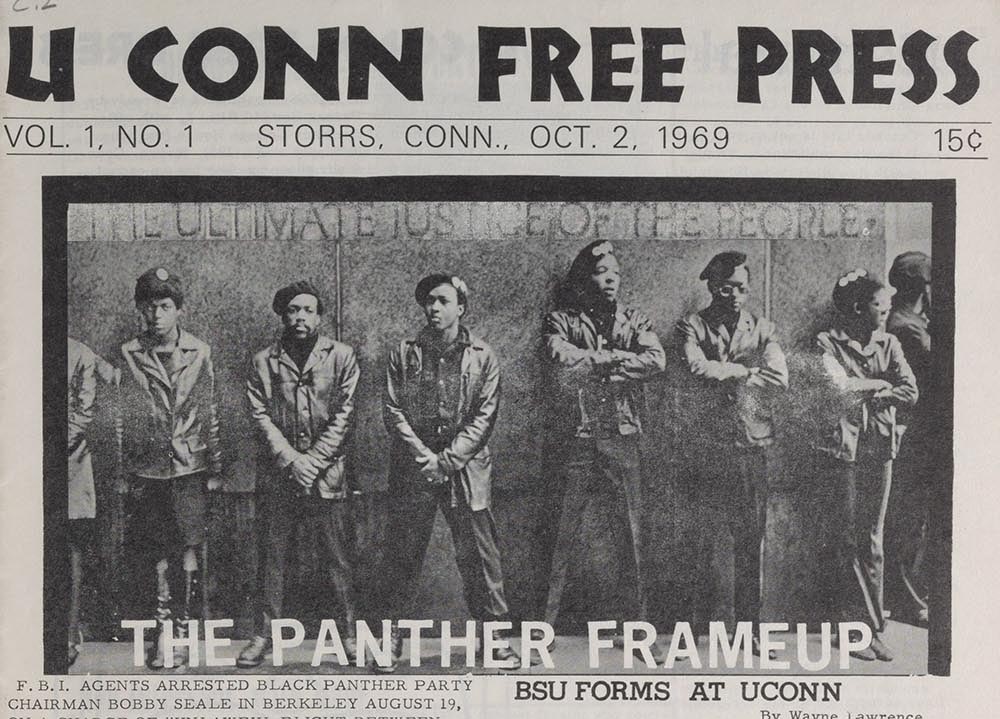 The collection consists of newspapers, periodicals and pamphlets of the non-establishment or alternative movements, political, economic and social, of the twentieth century, primarily American. Begun in 1967 when ephemeral campus underground materials were collected by Special Collections Department staff, documentation continued through the 1970s to focus on political and social problems of the decade.
The Alternative Press Collection (APC) includes thousands of national and international newspapers, serials, books, pamphlets, ephemera and artifacts documenting activist themes and organizations from the 1800s to the present. In addition to subject files on alternative organizations, posters, buttons, and ephemera from social movements in the United States, the APC contains manuscript collections, including the personal papers of activists such as Abbie Hoffman, Cal Robertson, Stephen Thornton, and Foster Gunnison; records of social justice organizations such as the Connecticut Civil Liberties Union; and various topical collections including the Poras Collection of Vietnam War Memorabilia and the Meyer Collection of Fat Liberation.
Accessing These Materials
All materials are available for use in the John P. McDonald Reading Room. For additional information, please see Using our Materials. Some collections are available in our digital repository.
Contact
Graham Stinnett
Archivist for Human Rights and Alternative Press Collections