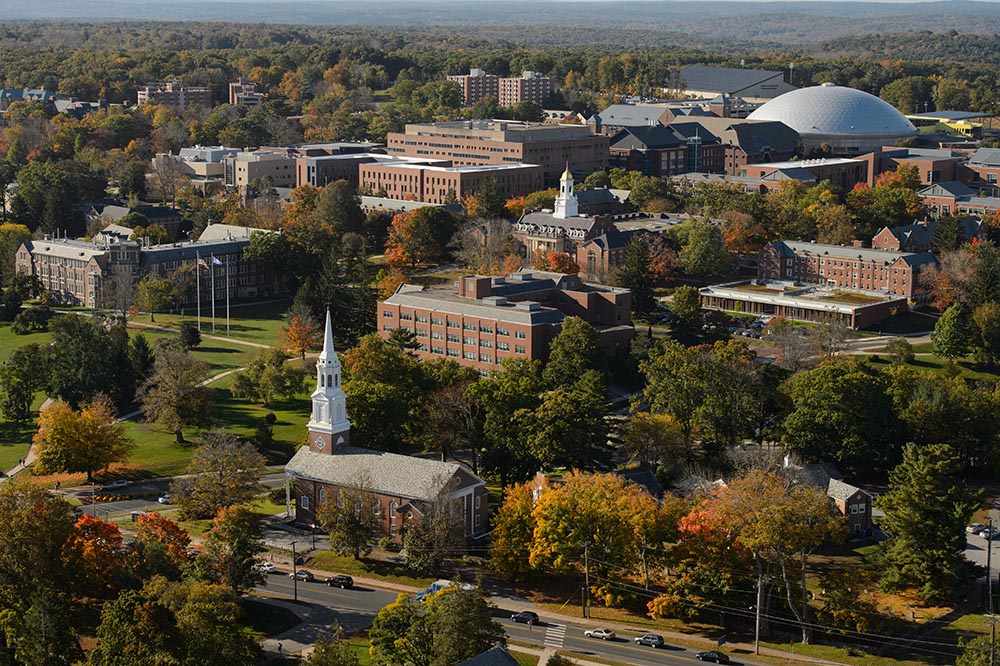 As the official repository for records of the University of Connecticut, holdings include the papers of presidents, administrative officers, and Board of Trustees; papers and selected publications of University faculty members; records of University student and employee organizations; photographs, sound recordings, films, memorabilia, student publications, yearbooks, and athletics realia; and dissertations, theses, and senior honors papers produced by University students.
The University Archives holds the institutional memory of the University of Connecticut and is the largest and most comprehensive source of information on the history and cultural heritage of UConn and its predecessor institutions. As the collective memory of the university, the Archives contains official and historical records including documentation of governance, policy, operation of administrative offices, research, programs, and publications. Unpublished materials in the Archives include photographs, films, memorabilia, administrative records of major university offices, and the papers of presidents, administrative officers, and members of the faculty. Special collections have also been established to document such important events as UCONN 2000 and the men's and women's national basketball championships. Formats accepted include manuscripts, diaries, correspondence, scrapbooks, photographs, ephemera, administrative records, sound recordings, moving images, accessible/supported electronic records. Departmental minutes, publications and programmatic information are accepted.
Collection Highlights
Help us build the UConn Covid-19 Collection with your personal experiences of the COVID-19 pandemic by UConn-affiliated individuals, wherever you may be during these unusual times and using any media with which you are comfortable. Examples can include audio files, social media posts, emails, screenshots, photographs, blog posts, journaling, zines, interviews, and more. For more information about the collection speak to Betsy Pittman, University Archivist.
Accessing These Materials
All materials are available for use in the John P. McDonald Reading Room. For additional information, please see Using our Materials. Some collections are available in our digital repository.
Contact
Betsy Pittman
University Archivist; Archival Processing; Political Collections