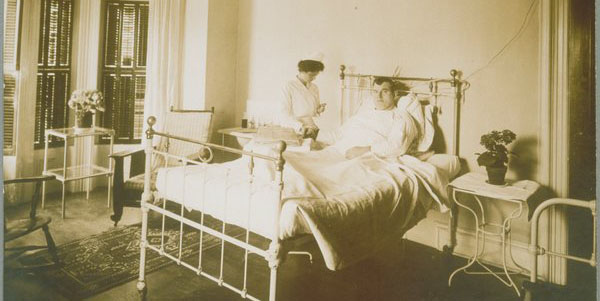 The collection provides context and support to the materials found in the University of Connecticut School of Nursing Archives. This area is particularly strong in its documentation of the professional development, status, and legal activities associated with nursing by the organizations in Connecticut on behalf of their members as well as 20th century nurse training. There is limited, but significant, documentation of information on 19th century nursing activities during the American Civil War in the Josephine Dolan Collection. Formats accepted include manuscripts, diaries, correspondence, photographs, ephemera, sound recordings, and moving images.
Accessing These Materials
All materials are available for use in the John P. McDonald Reading Room. For additional information, please see Using our Materials. Some collections are available in our digital repository.
Contact
Betsy Pittman

University Archivist; Archival Processing; Political Collections