What is Open Access?
"Open access is the free, immediate, online availability of research articles, coupled with the right to use these articles fully in the digital environment. Open Access ensures that anyone can access and use these results." – SPARC 
"Open access literature is digital, online, free of charge, and free of most copyright and licensing restrictions." – Creative Commons
For a more in-depth explanation go to "Open Access 101," "What is Open Access," or "Open Access Explained!"
How Open Access Works for Authors
The two most common variations of OA publishing models are Gold and Gold.
With Gold open access, research is disseminated in an online journal, often with a fee paid for doing so. To find an OA journal in a specific field, use the Directory of Open Access Journals.
With Green open access, authors publish in a subscription based journal, making a version of the article available in an OA repository. There are both disciplinary repositories (arXiv, ICPSR,) funder repositories (PubAg, PubMed Central), and institutional repositories (OpenCommons@UConn). For a list of OA repositories go to OpenDOAR. Learn more about OpenCommons@UConn.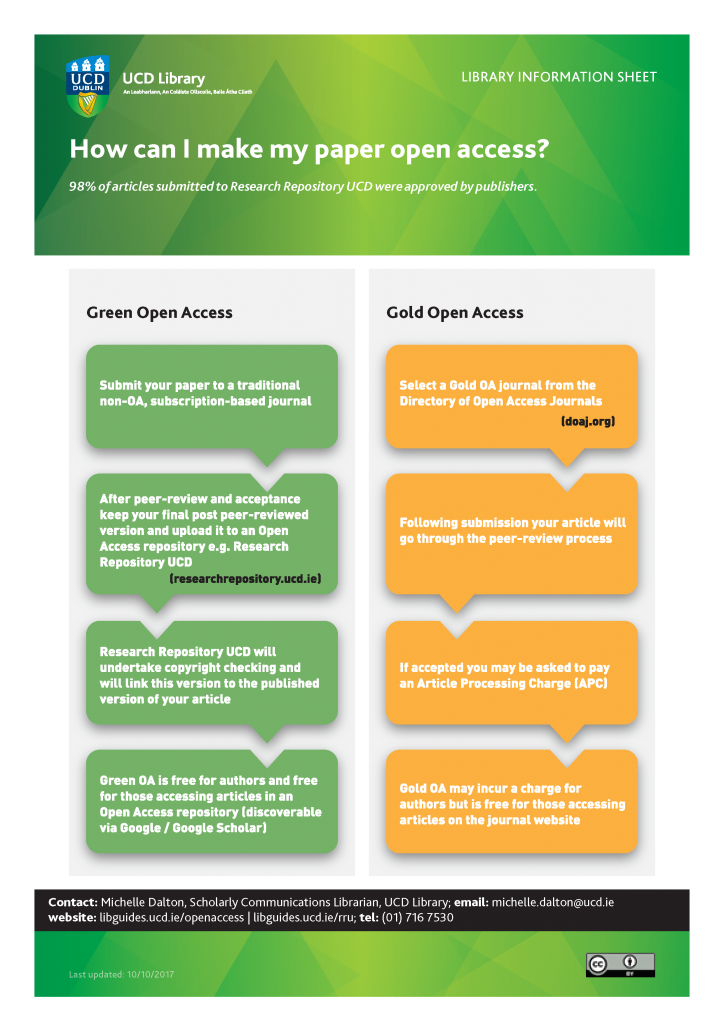 Benefits of Open Access
Open Access helps authors, readers and society in general. Authors generally find an increase citations rates, society benefits from the open exchange of information without paywalls, and readers benefit from ready access to a vast array of peer reviewed research.
To learn more about the citation advantage of open access publishing consult a selection of articles at: https://sparceurope.org/what-we-do/open-access/sparc-europe-open-access-resources/open-access-citation-advantage-service-oaca/ 
Most Gold OA publication authors retain their copyright and instead license their work under a Creative Commons. To learn more about licensing go to the guide on Creative Commons Licenses.
Open Access does not mean absence of peer review – all scholarly OA journals conduct quality peer review on papers submitted. For a discussion of the impacts of OA on peer review go to: https://publons.com/blog/the-impact-of-open-access-on-the-peer-review-process-what-have-we-learnt-so-far/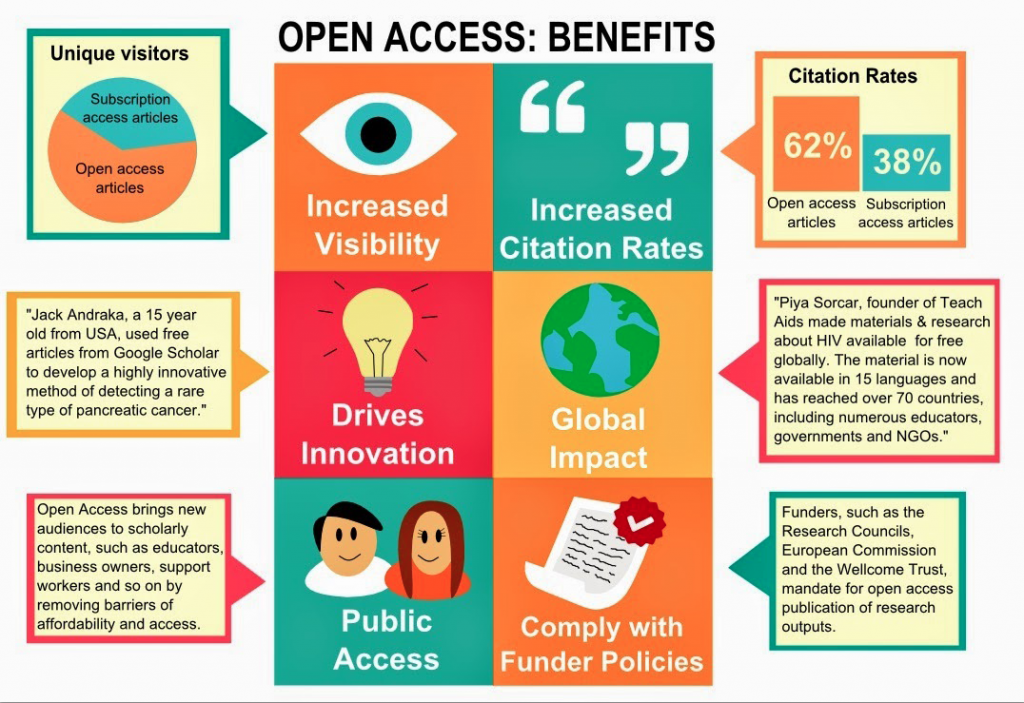 Resource links