Document Delivery & Interlibrary Loan
NEWS: Weather-Related Delays
Due to bad weather across the region, you may experience a delay in receiving your requests. We apologize for any inconvenience.
NEWS: ILLiad Phishing Scam
If you receive an email telling you that your ILLiad access is expiring soon and asking you to reactivate your account, please disregard it. This is a phishing scam. If you have any questions about this, or if you receive notifications for library materials you did not request, please contact the Document Delivery-Interlibrary Loan Office.
---
The University of Connecticut's Document Delivery & Interlibrary Loan (DD-ILL) service helps you obtain materials to support your academic research, instruction, and professional growth and is available to UCONN faculty, staff, and currently enrolled students.

  Access My ILLiad Now!
TIPS:
Please create your My ILLiad account before placing any requests for any materials.
Library policy restricts the borrowing of textbooks, workbooks, and standardized tests.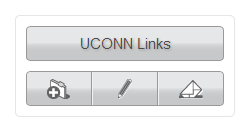 Please note: BLC materials cannot be renewed. Please place a new request for any material you would like to keep longer.