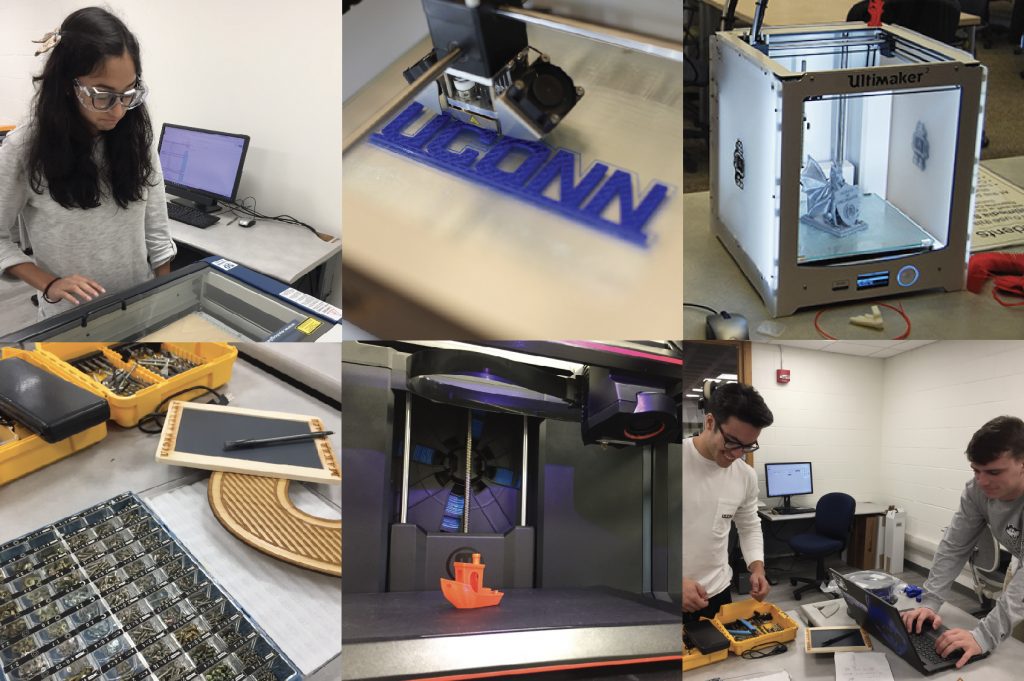 The UConn Library Maker Studio fosters a community of cross-discipline innovation among UConn students, faculty, and staff. By offering a variety of equipment for turning ideas into tangible objects, the Maker Studio encourages creative, self-initiated learning in support of class projects, research, and extracurricular initiatives.
SERVICES
Users of the Maker Studio must attend a scheduled orientation session covering Standard Safety Protocol, Maker Studio Expectations, and a Maker Studio Equipment Overview.
UConn students, faculty, and staff may drop-by the Maker Studio to see project samples on display and view projects in progress. 
Printing is offered as a mediated service, learn more in our Services Summary.
EQUIPMENT

MakerBot Replicator+ 3-D Printer
Build Volume: 29.5l x 19.5w x 16.5h cm (~11.6l x 7.6w x 6.5h in)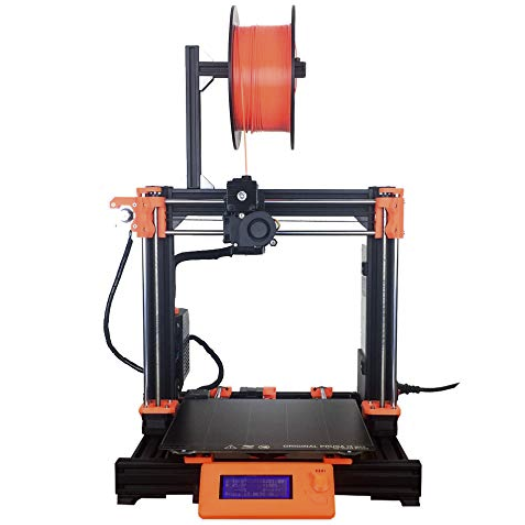 Prusa i3 MK3 2
Build Volume: 25l x 21w x 20h cm (~9.8l x 8.28w x 7.8h in.)

Ultimaker 2+ Connect 3-D Printer
Build Volume: 22.3l x 22.0w x 20.5h cm (8.7l x 8.6w x 8.0h inches)

50W Epilog Laser Mini Engraver / Cutter
Cutting Area: 61.0 x 30.5 cm (24 x 12 in)

Graphtec Vinyl Cutting Plotter CE6000-60
Cutting Area: 61.0 cm (~24 in)

Dell Computers
Graphics Software – CorelDraw, Adobe, Cad software, and more

    Inventables Carvey 3D Carver
    Spindle: 300 DC - 12,000 RPM; Cutting Area: 29.5l x 20.3w x 7h cm (~11.6l x 8w x 2.75h in)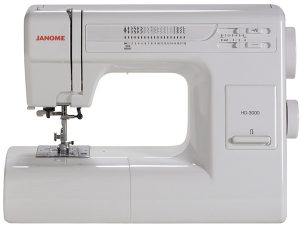 Janome Heavy Duty Sewing Machine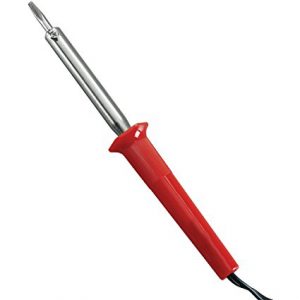 Soldering Stations
Soldering irons, fume extractors, oscilloscope, digital multimeter, waveform generator, programmable DC power supply, heat gun, and consumables.