COVID-19 Service Changes
The Homer Babbidge Library is available for use by UConn students, faculty, and staff only at this time. Please note our hours have changed:
Building Hours
Monday-Thursday - 12-10pm
Friday-Sunday - 12-8pm
Reserve a Seat
Service Desk Hours
Sunday-Thursday - 12-5pm
Friday-Saturday - closed
When you arrive at Babbidge Library, please be prepared to stop at the gates prior to entry to:
present your UConn ID
have your temperature checked
state your purpose for being in the building
To help keep our facilities as sanitary and safe as possible, no food or drink (other than bottled water) is allowed in the Library. You are encouraged to clean the work area that you have reserved both before and after your reservation time. Face coverings are required at all times. Go to our COVID-19 page to learn more.
INFORMATION
The Homer Babbidge Library is the intellectual, learning, cultural, and social hub for UConn's main campus in Storrs. Named after UConn President Homer Daniels Babbidge (1962-1972), the library features spaces that range from quiet study to interactive collaborative work. Included in the facility is a 3-D print studio, Bookworms Café, supplemental instruction spaces, digitizing and scanning services, printing stations, a writing center, a quantitative tutoring center, technology assistance, and a wide range of collection materials for research and instruction.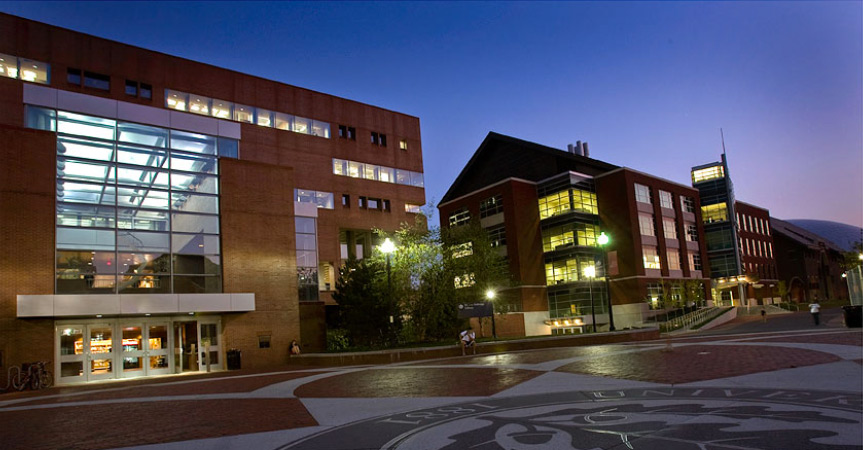 Homer Babbidge Library
369 Fairfield Way, Unit 1005
Storrs, CT 06269
(860) 486-2518