View Larger Map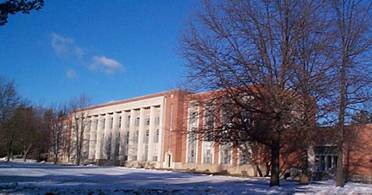 The Harleigh B. Trecker (HBT) Library serves the programs of the University of Connecticut's Greater Hartford Campus including over 1,200 graduate students working towards degrees in education, public policy, and social work and more than 1,000 undergraduates. The Library is also open to the public.
Our print collections cover a variety of academic topics, mostly relating to the social sciences. Our electronic collections span all subjects taught at the University and include hundreds of databases and thousands of ejournals and ebooks. UConn students, faculty, and staff have full access to all of HBT's resources. The general public may use materials in-house and, for a fee, borrow books. DD/ILL services are not available to the general public.
Useful Links
Greater Hartford Campus LibGuides
SkyBox is a virtual computer lab that provides essential software in one convenient place for all UCONN students. SkyBox can be accessed at any time, from any computer, anywhere in the world.
Manage your Husky Bucks account.
HuskyPrint: Use your OneCard to pay for your print jobs; Print to 20+ printers across six UConn campuses; Easy to setup on your own computer, PC or Mac.
Trecker Library on YouTube:
Off-Campus Printing at the UConn Regional Campus Libraries
UCONN Greater Hartford Campus Trecker Library Introduction
UCONN Greater Hartford Campus Trecker Library: Public Spaces
For access to UConn Libraries collections, databases, and research guides please go the University Libraries home page.