The Crystal Kingdom: Glass Wildlife Sculptures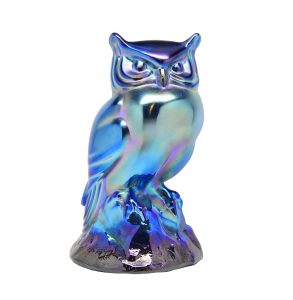 Artists and craftspeople have celebrated wildlife through the medium of glass for more than two thousand years. This remarkable and much-loved genre is the subject of an extensive, permanent collection being developed by the New Bedford Museum of Glass, selections of which are on display in the Plaza Gallery at the Homer Babbidge Library. This unique museum, located in the seaport city of New Bedford, Massachusetts, is building their collection under three strategies: first, to document as fully as possible the broad scope and brilliant creativity of glass art inspired by wildlife; second, to celebrate the rich diversity of life on our planet; and third, to raise awareness of this diversity's imperilment through climate change and other effects brought about by callous human activity. Our natural world is a complex of fragile ecosystems. A crystal kingdom.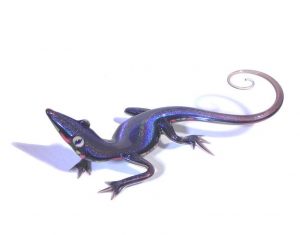 The collection items on display include pieces donated from Director of University Libraries, Emeritus, Norman Stevens and his wife Nora and the late Richard Schimmelpfeng, Head of Special Collections. Their collective donations have supported the acquisition of both Orrefors glasswork in Sweden, Baccarat glassworks of France, and the Waterford glassworks of Ireland, all which can be found on display in the exhibition.
The exhibition runs through January 7, 2018 in the Homer Babbidge Library Plaza Gallery
Please join us for a reception with curator Kirk J. Nelson on November 8, 4:30-6:00pm
Facility Hours: