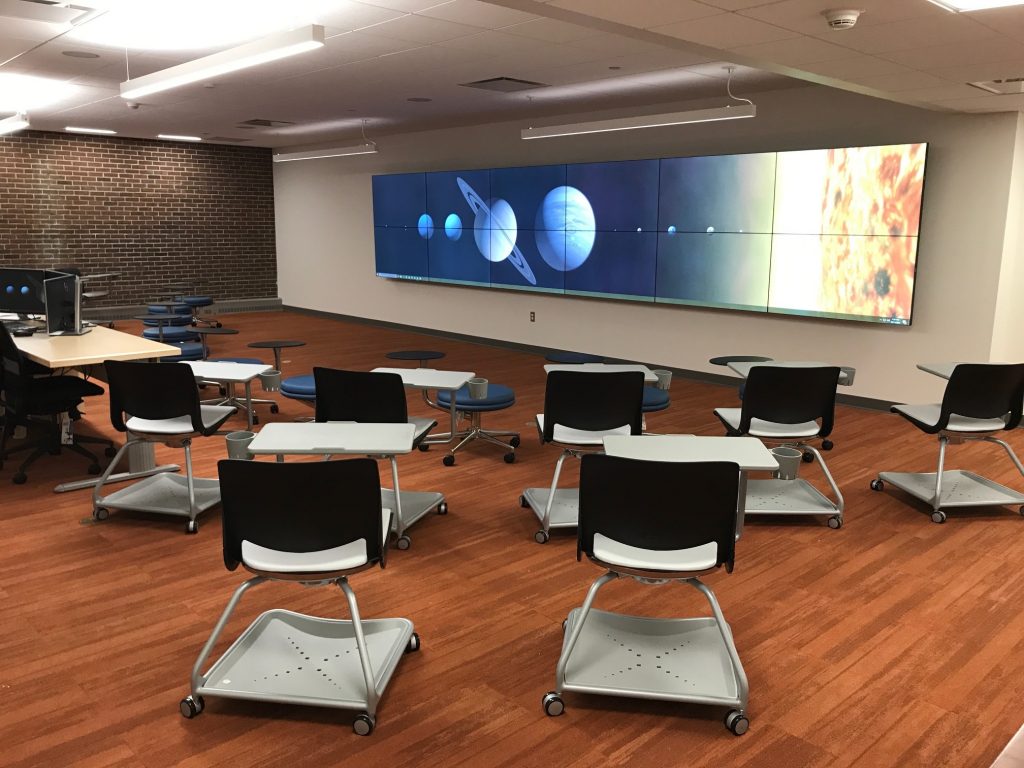 Flexible seating for up to 49, the Visualization Studio (Room 1101) features an immersive 24 by 41/2 foot screen to provide users with a unique visual experience. Available to UConn faculty and staff for reservations.  
Room features include:
1 Instructor Station with Wireless Keyboard and Mouse Controls
24X4.5 Foot Screen with Configurable 4K High-definition Display
HDMI Connections for 1 to 3 Simultaneous Laptop Use
WePresent – Wireless presentation system
HoyluWall – Interactive collaboration solution for brainstorming, project planning, design review, and more
24 Rolling Seats with Attached Side Tables
Located on Level 1 [map]
Reserve this room using our room scheduling site.