---
The Blank Page Speaker Series: Conversations on Creativity
The Blank Page Speaker Series: Conversations on Creativity explores inspiration and specifically, the challenges of ideation from the perspective of artists and writers specializing in children's literature. Speakers will feature origin stories of creative projects and trace the development of creative ideas to the publication of a picture book. After the events of the past year, this speaker series seeks to encourage and emphasize overcoming "writer's/artist's block."
This speaker series is a virtual program. Stay tuned and return to this page to view recorded lectures as they become available. 
To view the recorded lectures, please visit The Blank Page Speaker Series: Conversations on Creativity channel hosted on Kaltura. 
Please contact Clara Nguyen with any questions by email at clara.nguyen@uconn.edu.
Vessel of Promises presented by Ed Young
September 16, 2021 at 2 pm (EST)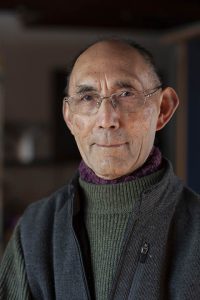 Caldecott Medalist Ed Young is the illustrator of over 100 books for children, many of which he has also written. Born in Tientsin, China, Ed Young grew up in Shanghai and later moved to Hong Kong. As a young man, he came to the United States on a student visa to study architecture but turned instead to his love of art. Young began his career as a commercial artist in advertising and found himself looking for something more expansive, expressive, and timeless. He discovered all this, and more, in children's books. A graduate of the Art Center College of Design in Pasadena, Young has since taught at the Pratt Institute, Yale University, Naropa Institute, and the University of California at Santa Cruz. In 1990, his book Lon Po Po was awarded the Caldecott Medal. He has also received two Caldecott Honors – for The Emperor and the Kite and Seven Blind Mice – and was twice nominated for the Hans Christian Andersen Medal, the highest international recognition given to children's book authors and illustrators who have made a lasting contribution to children's literature.
---
Staying on the Road presented by Dr. Jan Spivey Gilchrist
September 30, 2021 at 2 pm (EST)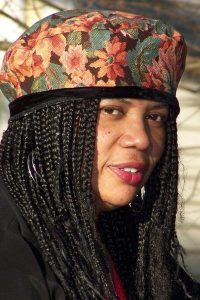 With over 96 books to her credit, Dr. Jan Spivey Gilchrist's career as a fine artist has spanned a quarter of a century. She has exhibited extensively throughout the United States, Canada, Europe and the Caribbean. Dr. Gilchrist has won numerous awards and commissions throughout her career, including the Coretta Scott King Award for Nathaniel Talking, and a Coretta Scott King Honor Book Award for Night on Neighborhood Street. Dr. Gilchrist has four degrees: a BS in Art Education from Eastern Illinois University, an MA in painting from the University of Northern Iowa, an MFA in writing for children from Vermont College, and a doctoral degree in English from Madison University. Dr. Gilchrist is also the winner of the Zora Neale Hurston Award, the highest honor given by the National Association of Black Storytellers, Inc. and in 2016, she was honored with a 2016 Women That Soar Award. She was inducted into the International Hall of Fame for Writers of African Descent in October of 2000. In 2001, Dr. Gilchrist was inducted into the prestigious Society of Illustrators.
---
My Life in the Arts: A Creative Journey presented by Arthur Yorinks
October 14, 2021 at 2 pm (EST)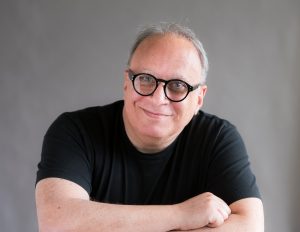 Arthur Yorinks has written and directed for opera, theater, dance, film, and radio and is the author of over forty acclaimed and award-winning books, including Hey, Al, a children's book, which earned the Caldecott Medal in 1987. In addition to his literary career, he is considered one of the leading figures in the reinvention of audio theater. Along with his literary career, after veering off his path of becoming a classical pianist in his teens, Yorinks has spent the last five decades working in the performing arts, writing and directing numerous stage plays. Yorinks has been at the forefront of a quest to redefine audio theater and has written and directed several original audio plays including dozens of works for family audiences presented at The Kennedy Center. Mr. Yorinks continues to write and direct including completing his 13-play audio series called American Song, and serving as a writer and executive producer, through NIGHT KITCHEN STUDIOS, to develop projects based on the work of Maurice Sendak for Apple TV+.
---
How Research Can Inform Your Writing of Children's Books presented by Barbara Diamond Goldin
October 28, 2021 at 1 pm (EST)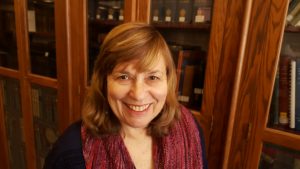 Barbara Goldin is an award-winning author of 22 books for children and families. In 1997, she received the prestigious Sydney Taylor Body-of-Work Award from the Association of Jewish Libraries. This award is presented to the author whose collected works are a distinguished contribution to Jewish literature for children. She is currently also the director of a public library in Western Massachusetts. For ten years she taught language arts and creative writing to 5th through 8th graders and for eleven years before that she was a preschool teacher. Her B.A. is in psychology from the University of Chicago. Goldin later received her Master in Library and Information Sciences (MLIS) degree from Simmons College, and completed post-graduate work in teaching and school library media at Western Washington University and Boston University. Some of her book titles include Meet Me at the Well: The Girls and Women of the Bible, co-authored with Jane Yolen and illustrated by Vali Mintzi, non-fiction for 10  year olds and up, the picture book A Persian Princess, illustrated by Steliyana Doneva, and the historical fiction book for 9-11 year olds, Fire: The Beginnings of the Labor Movement, illustrated by James Watling. 
---
Creating Worlds for Young Readers: An Odyssey in 4 Novels presented by Tony Abbott
November 4, 2021 at 2 pm (EST)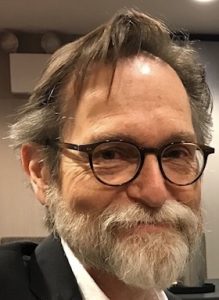 For the three decades, Tony Abbott has written over ninety-five for young readers aged 6 to 15, including Kringle, Underworlds, The Copernicus Legacy, and the long-running fantasy series, The Secrets of Droon. Tony Abbott is an alumnus of the University of Connecticut, where he first majored in music, then psychology, and finally English literature. In 2007, Abbot's novel Firegirl won the Golden Kite Award for Fiction presented by the Society of Children's Book Writers and Illustrators.  It is the only peer award given by children's writers to children's writers. In the spring of 2009, Abbot's novel The Postcard was honored with the Mystery Writers of America's Edgar Allan Poe Award for best mystery in the juvenile category. He is also author of the civil-rights drama, Lunch-Box Dream. His latest novels are The Summer of Owen Todd (2017), Denis Ever After (2018) also nominated for the Edgar Award, and The Great Jeff (2019). His latest book is the YA novel-in-verse, Junk Boy (2020). Tony has taught on the faculty of Lesley University's MFA in Creative Writing, and is currently writing fiction and poetry for adults. 
---