Connecticut Digital Archive
Search our digital archival collections and materials from other educational and cultural institutions around the state.
Art & Design Library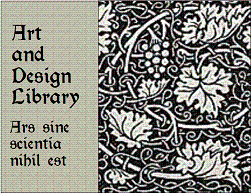 Located on Level 2 (north side) of the Homer Babbidge Library, the Art & Design Library contains thousands of books and reference materials on the arts. Coverage includes applied and decorative arts, architecture, art history, garden history and design, graphic design, landscape architecture, photography, studio arts, and other art-related subjects. The Jausz Reading Room, which features comfortable armchairs and other seating, is adjacent to the Art & Design Library.