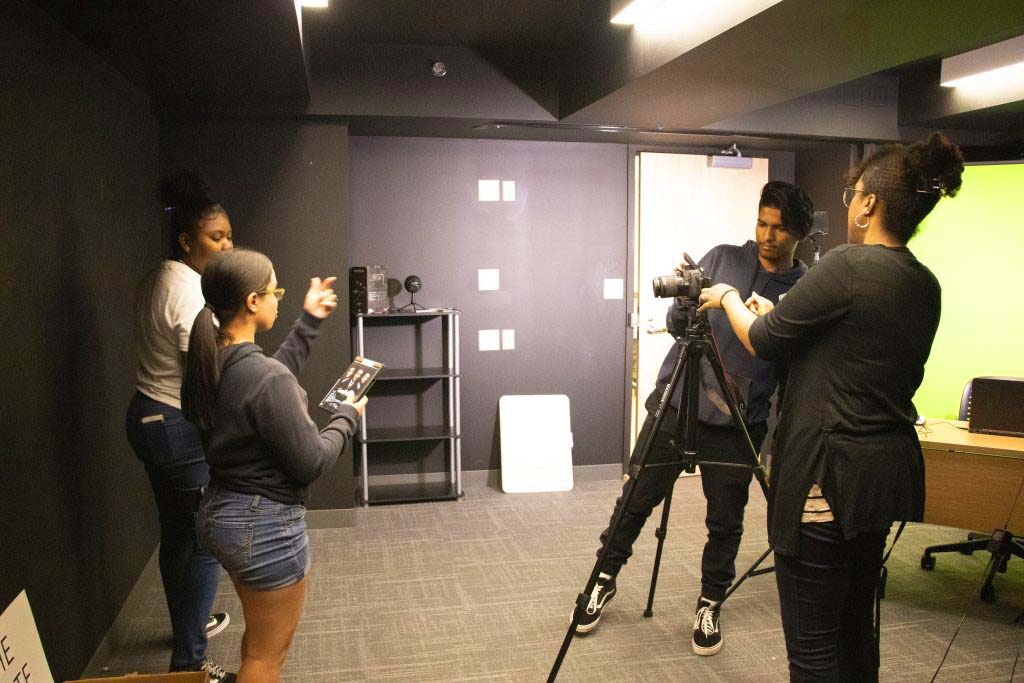 UConn Library's Production Room (Ground Floor, Hartford Public Library) provides a creative space for faculty, students, and staff to explore, test, and develop digital media.
Features:
1 Blue Yeticaster microphone
1 Elgato green screen
1 Magnus tripod
2 Bescor LED studio lights w/filters sheets
2 mobile computer stations
Additional equipment (see UConn Main Desk, Main Floor):
1 Canon EOS Rebel SL2 
1 RØDE on-camera shotgun microphone 
8 Blue USB microphones
5 Kensington on-ear headphones
Located in Room 017 (Ground Floor, Hartford Public Library) *If you are using the room to record sound, reserve the Innovation Suite instead (Design Studio + Production Room) to ensure a quiet environment.
Reserve this room for 2 hour time slots using our room scheduling website.