Decennial Census Materials
Decennial Census Materials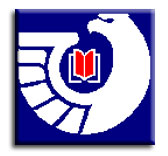 Early Population Census Manuscripts on Microfilm

Decennial Census Publications

Census CD-Roms
Early Population Census Manuscripts on Microfilm
Location: Babbidge Research Microforms Collection, Level 3
Handwritten enumerations of households containing personal information
Holdings:
CT 1st-14th (1790-1920)

MA 1st-14th (1790-1920)

ME 1st (1790)

MY 1st-7th (1790-1850)

NH 1st (1790)

NY 1st (1790)

NC 1st (1790)

PA 1st (1790)

SC 1st (1790)

VT 1st (1790)

PR 13th-14th (1910, 1920)

Census Descriptions of Geographic Subdivisions and Enumeration Districts 1830-1950

Supervisor's District Plan of Division into Enumerations Districts 12th Census 1900
See Census Publications: 1790-1940 for guide to using the microfilm decennial census schedules.
The  National Archives and Records Administration Regional Records Service   in Pittsfield, Massachusetts holds all Microfilm copies of the existing Federal population census schedules for all States from 1790 to 1920.
Most decennial census material owned by the Homer Babbidge Library is shelved in the southwest corner of Level 1 in the Reference colletion.  Volumes from the 1st through 16th census (1790-1940) are shelved by "DuBester number": the number assigned by Catalog of United States Census Publications 1790-1945
(Ref. HA 37 U6 L52 1968) (see Indexes, Finding Aids, and Guides to Census Research).  Decennial census volumes from 1950-1990 are shelved by Superintendant of Documents (SuDoc) number within each Census.
Babbidge Federal Documents Collection Level B
Superintendent of Documents number C 3.:
In addition to early special reports from decennial Census publications (those not shelved on Level 1; see Dubester index for listings), the Federal Documents collection on Level B contain the following series:
Annual Housing Survey

Census of Agriculture

Census of Business

Census of Construction Industries

Census of Government

Census of Manufactures

Census of Mineral Industries

Census of Retail Trade

Census of Services Industries

Census of Transportation

Census of Wholesale Trade

County Business Patterns

Foreign Trade Reports
Census files released on CD-Rom and DVD by the Census Bureau for the 1990 and 2000 Decennial Census are listed in the library's catalog HOMER, are shelved on Level B of the Homer Babbidge Library, and can be checked out for use.
The following commercially-produced programs provide census data that can be easily imported into spreadsheet and database programs, and feature easy-to-use mapping software to create visual representations of census data.
Location: Babbidge Shared CD-Rom Workstation, Information Cafe 2, Level 1
CensusCD+Maps provides current and historical demographic data with built-in thematic mapping and reporting tools. The core database is comprised of the results of the 1990 US Census Long Form Questionnaire (distributed by the Census Bureau on 67 CD-ROMS titled STF-3-A,B,C, & D) for 16 geographic levels from the nation down to the Census Block Group.
Location: Babbidge Shared CD-Rom Workstation, Information Cafe 2, Level 1
Provides detailed 1980 population statistics, housing data, and geographic boundaries combined with software for creating
reports and displaying data as colorful thematic maps. The CD includes both the 100% count (STF-1) and long form (STF-3) data from the 1980 Census.
Location: Babbidge Shared CD-Rom Workstation, Information Cafe 2, Level 1
CensusCD 1970 includes the full data gathered from the Census long form, including information on housing, income, occupation, marital status, race, educational attainment, ancestry, and family structure.
Please send comments to:
Federal Documents Librarian/Journalism & Political Science Liaison
Research and Information Services U-5RI
Homer Babbidge Library
(860) 486-6128