Census Research Guide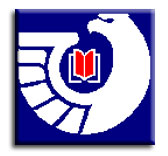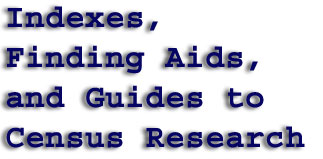 Library Research Guide: Census Publications: 1790-1940Guide to using early Census publications, and microfilm manuscript census, in the Homer Babbidge Library.
Encyclopedia of the U.S. Census Anderson, Margo J.  Washington, DC: CQ Press 2000
Ref. HA 37 U55 C66 2000
Excellent overview of topics, procedures and products of the Decennial Census from 1970 to the present.
Understanding the Census: A Guide for Marketers, Planners, Grant Writers and Other Data Users
Lavin, Michael R. New York: Oryx Press 1996
Ref. HA 201 1990
History, subject terminology and concepts, Census geography, an use of electronic Census products and software are some of the topics covered in this comprehensive guide to Census information. Emphasis is on the 1990 Census.
The 2000 Census: Counting Under Adversity Committee on National Statistics Washington, D.C.: National Academies Press 2004
HA 201.12 .N37 2004x
Detailed technical history and assessment of the 2000 Census.
Subject Index to the 1990 Census of Population & Housing
Lavin, Michael R., et al. New York: Epoch Books, Inc.
Ref. HA 201 1990 F3 1997
A detailed, single-source guide to the tables found in major print and CD-Rom publications of the 1990 Census, and Summary Tape File (STF) products.
Subject Index To 1980 Census of Population & Housing
Farrington, Polly-Alida. Clifton Park, N.Y. : Specialized Information Products, c1985.
Ref.  HA201 1980 .F3 1985
Catalog of United States Census Publications 1790-1945
New York: Greenwood Press 1968
Henry J. Dubester
Ref. HA 37 U6 L52 1968
Comprehensive listing of all materials issued by the Bureau of the Census and its predecessor organizations from 1790 to 1945.  The print Census publications in the Babbidge Reference collection are shelved by the "Dubester" numbers assigned in this volume.  Contains a bibliography of publications produced by first 16 decennial censuses, and a bibliography of publications produced by censuses other than decennial:
 Agriculture

Business

Dependent, defective, and delinquent
classes

Foreign trade

Government

Housing

Industry

International

Special population groups

Religious bodies

Vital statistics

Employment and occupations

Cuba, Philippine Islands, Virgin Islands
Detailed subject index to all publications appears in the back of the volume.
Key to the Publications of the U.S. Census 1790-1887
New York: Arno Press 1976
Edward Clark Lunt
Ref. HA 195 .L86 1976
Provides a history, and bibliography of publications issued for the first 10 Censuses (1790-1880)
Provides citations for relevant sections and tables in each of these for topics within the categories of Population, Agriculture, Manufactures, and Mining
Bureau of the Census Catalog of Publications: 1790-1972
Washington, D.C.: U.S. Bureau of the Census
Ref. HA 37 U6 U53
A reprint of the Dubester catalog of publications from 1790-1945, and a similarly structured catalog of  60,000 decennial Census publications from the 1950, 1960, and 1970 censuses, and publications produced by the Bureau of the Census other than decennial, from 1946-1972.
200 Years of U.S. Census Taking: Population and Housing Questions, 1790-1990
Washington: U.S. Bureau of the Census 1989
Ref. HA37.U55 B63 1989
Reproduces original data collection forms and questionnaires, and instructions to enumerators.
Guide to state and local census geography
Washington, D.C.: U.S. Bureau of the Census
Dictionary of U.S. Government Statistical Terms
Garwood, Alfred N. and Louise L. Hornor, Eds.
California: Information Publications 1991
Ref. HA 17 D52 1991
Useful for definitions of geographic and data terminology used by the Bureau of the Census.
External Guides to microfilm decennial census schedules:
    Federal Population Censuses 1790-1890: a catalog of microfilm copies of the schedules
Washington, 1977
Ref. HA 37 U548 1977
1900 Federal Population Census
Ref. HA 37 U5482 1978
1910 Federal Population Census
Ref. HA 201 1910b
1920 Federal Population Census
Ref. HA 201 1920b
These guides give the film order of counties and for cities, wards and enumeration districts.  For urban areas a second set of microfilm, which relates wards and enumeration districts to streets may be necessary.  These are shelved directly after the schedules themselves: Census Descriptions of Geographic Subdivisions and Enumeration Districts 1830-1950
Supervisor's District Plan of Division into Enumerations Districts 12th Census 1900
Please send comments to:
Federal Documents Librarian/Journalism Liaison
Research and Information Services U-1005RI
Homer Babbidge Library
(860) 486-6128