Census Quick Reference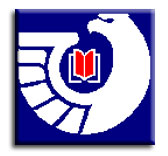 The following books, CD-Roms, and web resources provide quick access to information compiled by the U.S. Census Bureau, and can serve as a guide to identifying appropriate primary Census publications for further research.

www.census.gov
Full access to all 2000 and 1990 census data through American Factfinder, current estimates and projections, library of decennial Census publications and reports, and data from all other programs administered by the Census Bureau.

United States Historical Census Data Browser
Browse demographic, social, and economic data from the 1790 through 1970 U.S Censuses.

Statistical Abstract of the United States: The National Data Book
(Washington, DC: U.S. Bureau of the Census)
Print locations:
Babbidge Federal Documents Level B: C 3.134: (1878- )
Babbidge Reference: HA 202 .S72 (latest two years)
Presents a broad range of data from Census Bureau and other federal statistical sources, and private-sector data. As with all of the sources listed here, detailed source notes list the primary publications from which the data was derived.

County and City Extra: Annual Metro, City, and County Data Book
(Washington, DC: Bernan Press)
Locations:
Babbidge Reference: HA 203 C682 (2002 – latest year)
Current statistical information for states, counties, metropolitan areas, congressional districts, and cities with populations of 25,000 or more. Subjects covered include current population, vital statistics (births and deaths), health statistics, crime, education, income, construction, labor, agriculture, manufactures, wholesale & retail trade, federal funds, and government finances.  Many of these subject areas are also expressed in color thematic maps, and in tables of Area Rankings.

Places, Towns, and Townships
(Washington, DC: Bernan Press)
Locations:
Babbidge Reference: HA 203 P63 (2003 – latest year)
Babbidge general collection level 2: HA 203 P63 (1998)
Current population estimates for all census Places, including Connecticut towns (census designated places and minor civil divisions), numbers of housing units, manufactures, retail trade, and service industry data for incorporated places with populations of 2,500 or more, and statistics on land area, population, households, employment, crime, construction, and local government finance for Incorporated Places and Minor Civil Divisions of 10,000 or more population.

Connecticut Town Profiles (1996-97 to current available online)
(Hartford, CT: Connecticut Department of Economic and Community Development, Public and Government Relations Division, Research Section)
Locations:
Babbidge Reference Desk: HA 285 C66 (1998/99)
Babbidge Reference: HA 285 C66 (1996/97)
Babbidge Connecticut Documents Level B:  7-Ec7/3.16: 992/993
Demographic, economic, education, government, housing, labor force, and quality of life statistics for towns, counties, and Economic Development Region.  Mix of Census Bureau statistics, and privately-produced research center estimates and projections.

Datapedia of the United States 1790-2000
(Kurian, George Thomas.  1994: Bernan Press)
Location:
Babbidge Reference: HA 202 K87 1994)
Historical and current census and other federal data.  Subjects: population, vital statistics and health, migration, labor, national income and wealth, consumer income and expenditures, social statistics, land, water and climate, agriculture, forestry and fisheries, minerals, construction and housing, manufactures, transportation, communications, energy, distribution and services, international transactions and foreign commerce, business enterprise, productivity and technological development, financial markets and institutions, and government.  Based on Historical Statistics of the United States from Colonial Times, with additional tables from Statistical Abstracts of the United States and other sources for 1970-2000.

Historical Statistics of the United States: Colonial Times to 1970
(Washington, DC: U.S. Bureau of the Census)
Location:
Babbidge Reference: HA 202 B7 1976
Time-series statistics on population, labor, industries, the environment, government, and economic subjects. As with Statistical Abstract of the United States, this set serves dual purposes: it presents collected data,and refers the user to primary sources of more detailed data.

County and City Data Book
(Washington, DC: U.S. Bureau of the Census)
Locations:
Babbidge Reference: HA 202 A36 (2000)
Babbidge Federal Documents Level B  C 3.134/2: C 83/2/ (1949, 1952, 1956, 1967, 1972, 1977, 1983, 1988, 1993-1994 )
Please send comments to:
Federal Documents Librarian/Journalism & Political Science Liaison
Research and Information Services U-5RI
Homer Babbidge Library
(860) 486-6128