Fine Arts Resource Center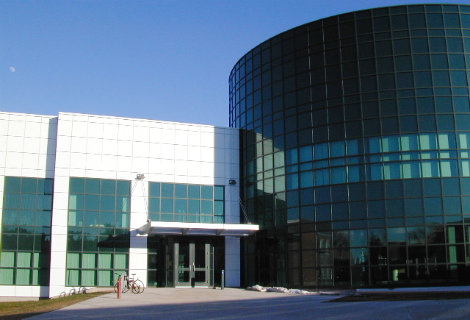 The Fine Arts Resource Center is located on the lower level of the Music-Drama Building's central green-glass structure.  It's across the courtyard from the von der Mehden Recital Hall in the School of Fine Arts complex in south campus and across the street from the Ballard Institute and Museum of Puppetry.
The Fine Arts Resource Center circulates music scores, sound recordings (music CDs and LPs), videos (VHS tapes and DVDs), playscripts, and stagecraft books that may be checked out during the Center's operating hours.  It also serves as a pick-up location for Interlibrary Loans and items requested within the UConn Libraries system, including the Homer Babbidge Library and any of the regional campus libraries at Avery Point, Hartford, Stamford, or Waterbury. 
Print journals are located on Level 3 of the Homer Babbidge Library.  While books related to dramatic arts history can be found on different floors at the Babbidge Library, the books on music history, musicology, music theory, composition, and music education (and their oversized counterparts) are located on the Level A Annex of the Babbidge Library.  Any of those books can be requested and delivered to the Resource Center for pick-up. 
Course reserves are managed and housed at the Homer Babbidge Library iDesk (860-486-2518).
 The Fine Arts Resource Center also provides the following equipment:
Copier
B&W Printer 
Scanner (color and B&W)
Two public computer work stations
One listening station (with a CD player and LP player) 
One viewing station (with a VHS player and DVD player with monitor)
A charging station for mobile devices
For help during the Center's operating hours, please call 860-486-2502 or 860-486-6702. 
For help with your research, peruse the Research-Subject Guides, or the collections or databases, or visit the Ask a Librarian chat.