Fine Arts Resource Center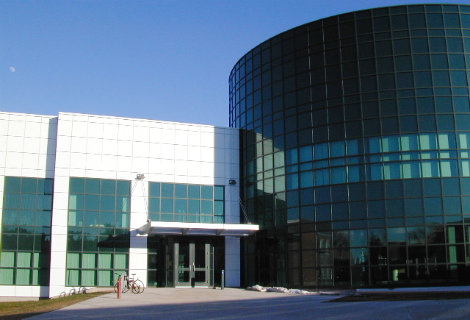 The Fine Arts Resource Center is located on the lower level of the Music-Drama Building's central green-glass structure.  It's across the courtyard from the von der Mehden Recital Hall in the School of Fine Arts complex in south campus and across the street from the Ballard Institute and Museum of Puppetry.
The Fine Arts Resource Center circulates music scores, sound recordings (music CDs and LPs), videos (VHS tapes and DVDs), playscripts, and stagecraft books that may be checked out during the Center's operating hours. You may also choose to pick up materials you have requested through Interlibrary Services here.
Books related to music history, musicology, music theory, composition, and music education (and their oversized counterparts) are located on the Level A Annex of the Babbidge Library.  
Books related to dramatic arts history can be found on different floors at the Babbidge Library, based on the call number.   
Reference books related to music and dramatic arts are located on Level B of the Babbidge Library.
Print journals are located on Level 3 of the Homer Babbidge Library.
Prompt Books from the CRT (CT Repertory Theatre) productions are housed at the Dodd Archives and Special Collections.
Any circulating items located at the main Babbidge Library as well as at any of the 4 Regional Campuses (Avery Point, Hartford, Stamford or Waterbury) can be requested and delivered to the Resource Center for pick-up.  The only exceptions are reference, print journals, or prompt books; those do not circulate and must be used where they are housed.
Announcement:  The HuskyCT Library Resources tool once used for electronic and physical reserve requests has been deactivated.  Moving forward, you should request physical reserves by using the online reserve request form.  For information or assistance with e-reserves, please visit the Course Reserves page.  All course reserves are managed and housed at the Homer Babbidge Library iDesk (860-486-2518).
 The Fine Arts Resource Center also provides the following equipment:
Copier
B&W Printer 
Scanner (color and B&W)
Two public computer work stations
One listening station (with a CD player and an LP player) 
One viewing station (with a VHS and DVD player with monitor)
A charging station for mobile devices
For help during the Center's operating hours, please call 860-486-2502 or 860-486-6702. 
For help with your research, peruse the Research Guides, or databases, or visit the Ask a Librarian chat.