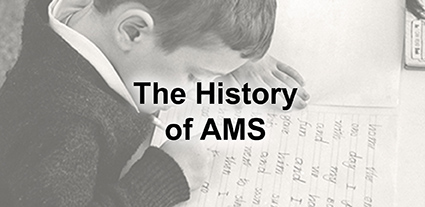 The Montessori method of education was developed in Italy at the turn of the century by Maria Montessori (1870-1952). In the Montessori method, children use special learning materials in a prepared environment to sequentially develop and master concepts and motor skills. While the Montessori method was introduced to the United States in the 1910s, it did not gain widespread popularity in the U.S. until the founding of the Whitby School and the American Montessori Society in 1958 and 1960, respectively. Read more…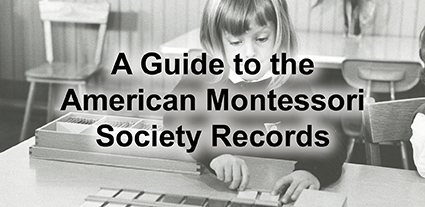 The American Montessori Society (AMS) Records document the history of an important American educational organization, and consist of printed, typescript, and handwritten materials; sound recordings; films; photographs; and slides. The collection, although not complete, reflects AMS's professional and administrative activities and also provides historical information about the Montessori system of education in general. Access the collection's finding aid for more information. You can also explore the entire digital collection or browse the featured material listed below.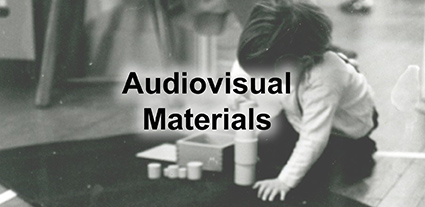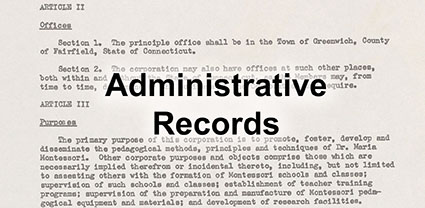 The Administrative Files deal with professional and operational administrative aspects of AMS and some of its committees and programs. They include, among other documents, the AMS Articles of Association, financial statements, bylaws and amendments, fundraising appeals and brochures, and AMS Board minutes. Browse all administrative records.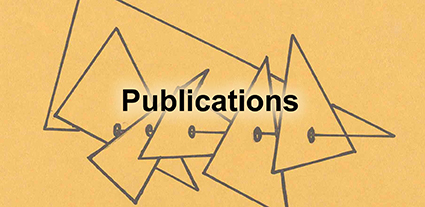 AMS published numerous journals, newsletters, and other publications, many of which appear in the collection. All the titles represented contain significant gaps but still permit the reader to grasp the scope of the organization's activities and interests through the years. Non-AMS publications have not been digitized, but can be found in Series XXI, and include writings on Montessorian topics by organizations other than AMS, including AMI. Of particular interest is Mario Montessori's "yellow paper," which set forth AMI's philosophical disagreements with AMS in the early 1960s. Browse all publications.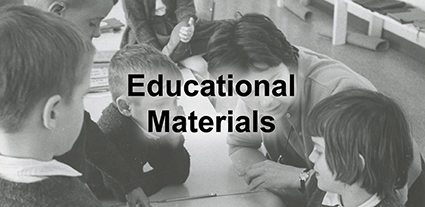 This part of the collection contains pedagogical resources that show how Montessori education was actually conducted in the classroom, including lesson plans, outlines, and the Teacher's Manual for the 1966-1976 Teacher Training Program. Browse all educational materials.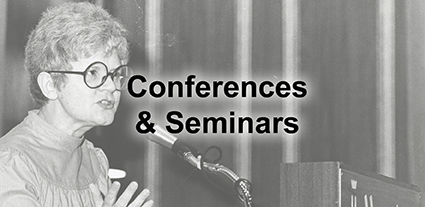 Photographs, audio recordings, and administrative records pertaining to various national and regional conferences and seminars from 1963-1990, including correspondence dealing with exhibitors and presenters, brochures and programs, financial reports and records, and evaluation questionnaires. AMS conferences and seminars were important vehicles for fostering, maintaining, and developing aspects of the Montessori method. Browse all materials related to conferences & seminars.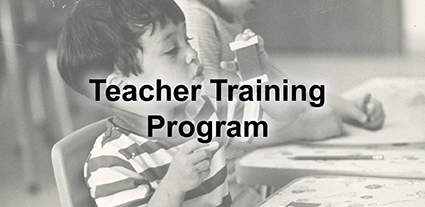 AMS developed standards for teacher training and certification as well as pedagogical resources to meet Montessori educational needs. In the early 1960s, AMS held teacher training courses across the country to meet the growing demand for Montessori teachers. The collection features over sixty recorded lectures from the 1962-1963 Teacher Training Course. The collection also contains administrative records, and textbooks, and student notebooks from the Teacher Training Program. Browse all materials related to teacher training.